All-in-one solution for when time is of the essence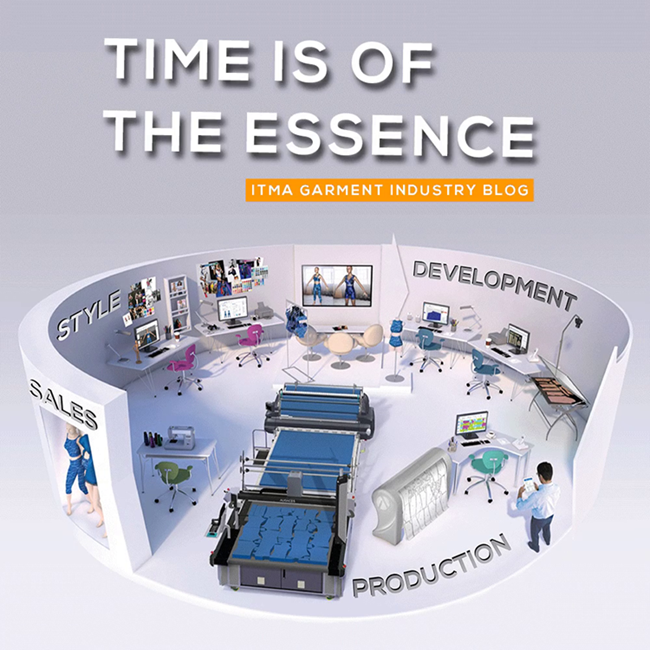 As appetite grows across the apparel markets for fast fashion, intuitive all-in-one garment solutions will soon become a stalwart within an industry that's ever-changing.
Business is booming for e-commerce giants including Asos and the Boohoo Group for obvious reasons. The brands continue to capitalise on a seemingly unquenchable thirst for fast fashion, led by a generation of trendsetting, tech-savvy teens.
In September, the Boohoo Group, which comprises PrettyLittleThing and Missguided reported record sales for the first six months of 2018, ending 31 August. This, in large part, came courtesy of a new 'cycling shorts' trend that propelled sales to more than £395 million, a 50 per cent increase over the previous year.
It is a numbers game. But now, more than ever, timing is critical. As such, brands now utilise the latest sophisticated software to enable garments to be manufactured at light-speed in order to strike while the iron is hot. It is why Boohoo were able to register record returns on cycling shorts that only retailed at £5 per pair.
One-stop shop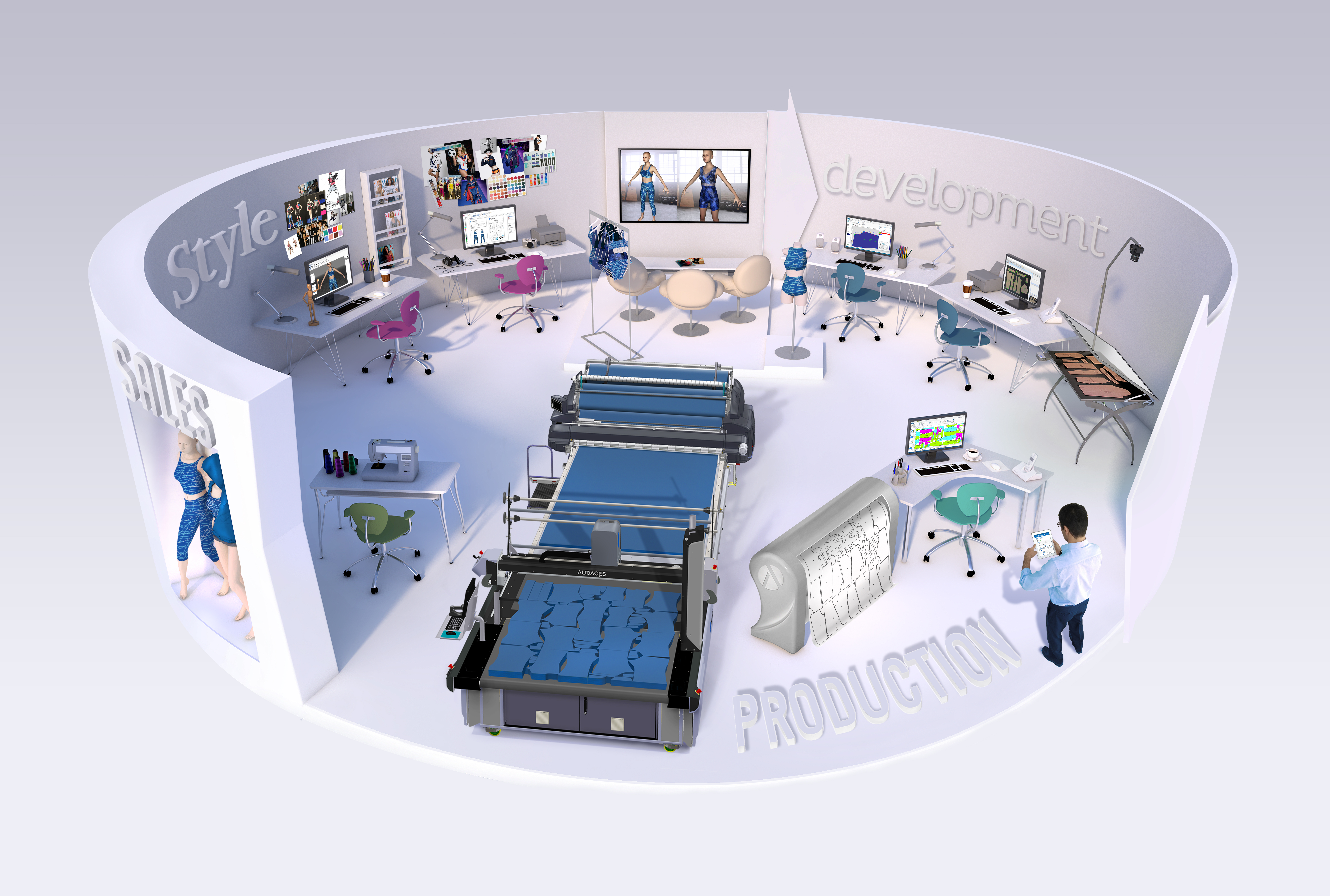 A 'one-stop-shop' solution by collating design, development and production technologies from Audaces. Image: Audaces
Textile solutions specialist Audaces is one of many manufacturers now serving the global apparel markets with an innovative all-in-one manufacturing solution. The company's Audaces 360 technology to be showcased at ITMA 2019 is advertised with the mantra: 'Software as a Solution'; it is a system that collates design, development and production technologies to make apparel manufacture more efficient, offering a 'one-stop shop' for customers.
The independent technologies utilised by the 360 system includes: Audaces Idea - an automatic and technical drawing sheet, Audaces Pattern for pattern and marker making, Audaces Digiflash for digitally replicating fabric templates, and Audaces Marker and Supera for maximising raw material use.
What's more, the company integrates its 4DAlize mannequin simulation technology, which allows customers to accurately develop 3D renderings of garment designs prior to manufacture.
"The designer has an idea of a model and has to present it the best way possible so that the pattern maker can transform the idea into feasible patterns to be cut and sewn," Paulo Augusto Pereira, Audaces' international sales director explains. "Audaces 4D is simple to use, yet powerful, for enabling designers to create directly onto mannequins. It also creates automatically the pre-patterns of the design, saving time for the pattern makers.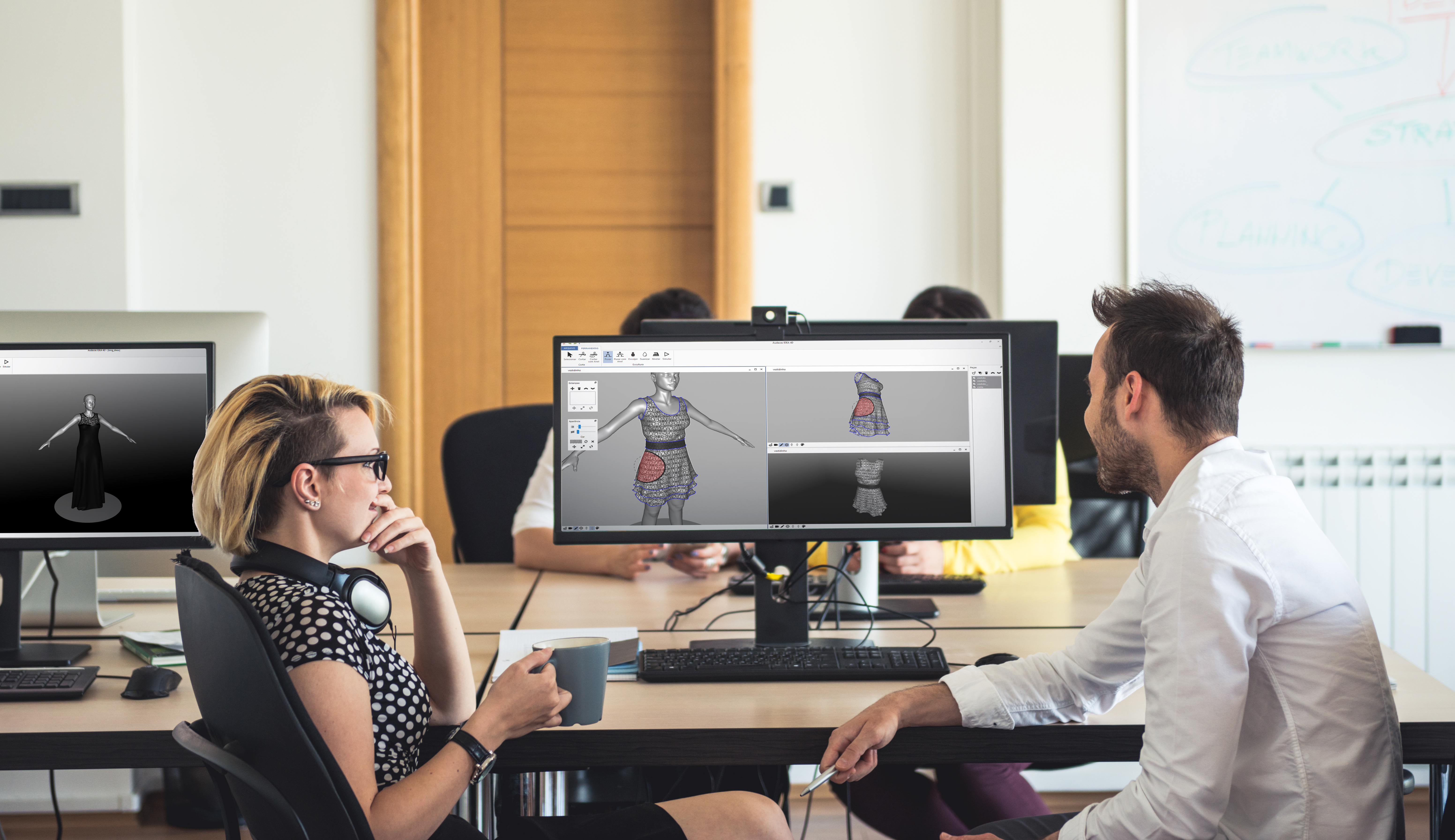 Designers can create directly onto mannequins and also creates design pre-patterns automatically. Photo: Audaces
"According to research conducted by Italian economist and consultant Enrico Cietta, 75 per cent of time is spent on creating and developing collections, and only 25 per cent on producing the garment," Pereira adds.
Such technologies are also beneficial when you consider cost and resources. After all, if a garment can be accurately depicted for its fit, drape and material use prior to manufacture, then it will ultimately result in drastic savings over a period of time. This, in the industry's current climate, is crucial for manufacturers looking to highlight an onus on sustainability.
The big ambitions of a micro-factory
Systems like Audaces' will only grow within the industry. The impetus on such 'micro-factory' concepts was underlined by recent news that tech-giant Gerber has launched its FashionTech Platform 1.0; an amalgamation of its software solutions integrated into one stream of business.
It's an idea that the industry has tinkered with for some time now, and we're now witnessing its implementation. And still, there's more to come, as Pereira explains: "In this moment we are developing a Virtual Fitting Room, integrated with Audaces 4D, so customers can bring their ideas to life and increase the assertiveness of their collections.
"We're also creating a mobile app for 'inspiration mood boards' for designers," he adds. In the meantime, the company continues to evolve and build new ideas into its software.
It will be of interest to the thousands of visitors descending on next year's ITMA exhibition to not only see first-hand what such a technology can achieve, but to learn of the new capabilities of various intelligent software systems highlighted at the world's largest textile and garment technology showcase.
Chris Remington is the Editor of T.EVO Magazine, an MCL News & Media publication.
Share this article