Seamless opportunities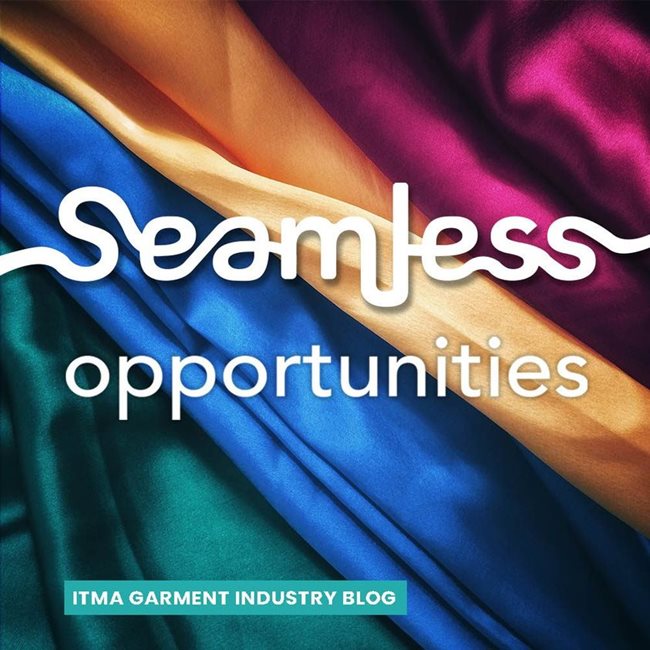 The home textiles market has, since the financial crisis of 2008, enjoyed a healthy resurgence to the fore of global trade. Now, with automation on the tip of the industry's tongues, machinery manufacturers are champing at the bit to further accelerate the sector's fortunes with the latest intuitive solutions.
Between 2008 and 2014 – a period in which the home textiles market looked to re-establish itself – industry valuations grew at a modest two per cent compound annual growth rate (CAGR) to top US$110 million. By 2020, the Global Home Textiles Market Outlook report, released in 2016, predicted an increase of US$30 million to this sum, a three per cent CAGR, and a rate indicative of the sector's steady growth in the face of adversity.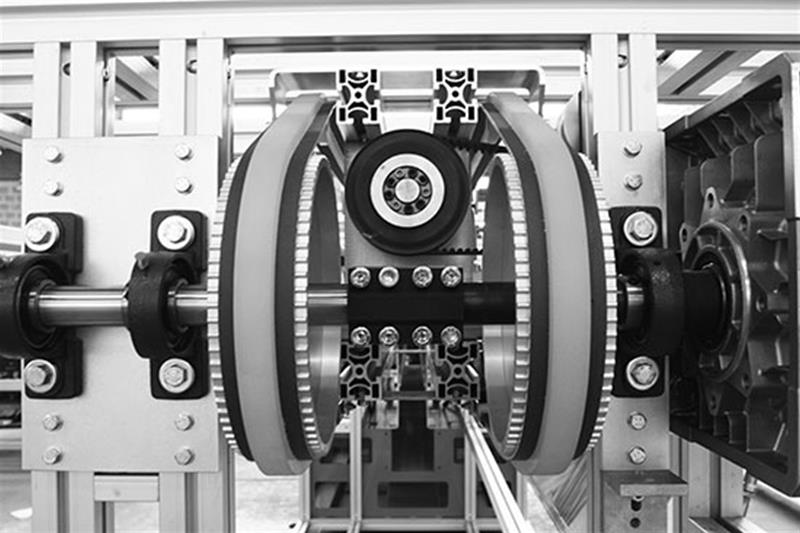 Magetron will be exhibiting at ITMA 2019 in Barcelona next month.
Speaking with Italian machinery builder Magetron, the trials and tribulations of the sector's past seem like folklore. An innovator active in more than 60 markets, the firm is thriving with automated solutions fit for customers of all sizes.
"Some of our customers are the greatest producers of home textiles in their own countries. Others are smaller businesses which have converted their manual productions to fully or semi-automatic," Nicola Barioni, the sales manager at Magetron tells us.
"We are, and always have been, engaged worldwide in a constant search for the development, manufacturing and distribution of automatic or semi-automatic machines for cutting, sewing, folding and packing textile products. With a particular focus on terry towels, bed linens, table linens, blankets and rugs, we can grant our customers tailor-made solutions developed according to their needs," he added.
Not only do Magetron's automatic solutions, as is often the case with all automated solutions, fulfil their roles with greater efficiency and yield cost and resource savings, they're also more flexible. This is achieved via the modular design of the firm's technologies, the thinking behind which is to enable customers to leverage technologies in production that are specific to their requirements.
"We believe that modular solutions are the key to future success as having flexible technologies make it possible to face the growing variety present in finished products," Barioni explains.
The company will carry this mind set into its exhibit at Fira de Barcelona, where it will showcase its longitudinal hemming machine for terry towels. "ITMA has always been an excellent showcase for us, allowing us to consolidate existing relationships and create new ones," the sales manager notes.
Sky's the limit with Cloud connectivity
For Chinese machinery specialist Suzhou Transparent Electronic Technology (TPET), innovation in the field of sewn goods and home textiles has taken similar precedence. The company's prized 'Automatic Four Sides Sewing' will be the centrepiece to its ITMA exhibit – a solution which is able to sew four sides of a product simultaneously to greatly improve manufacturing efficiency.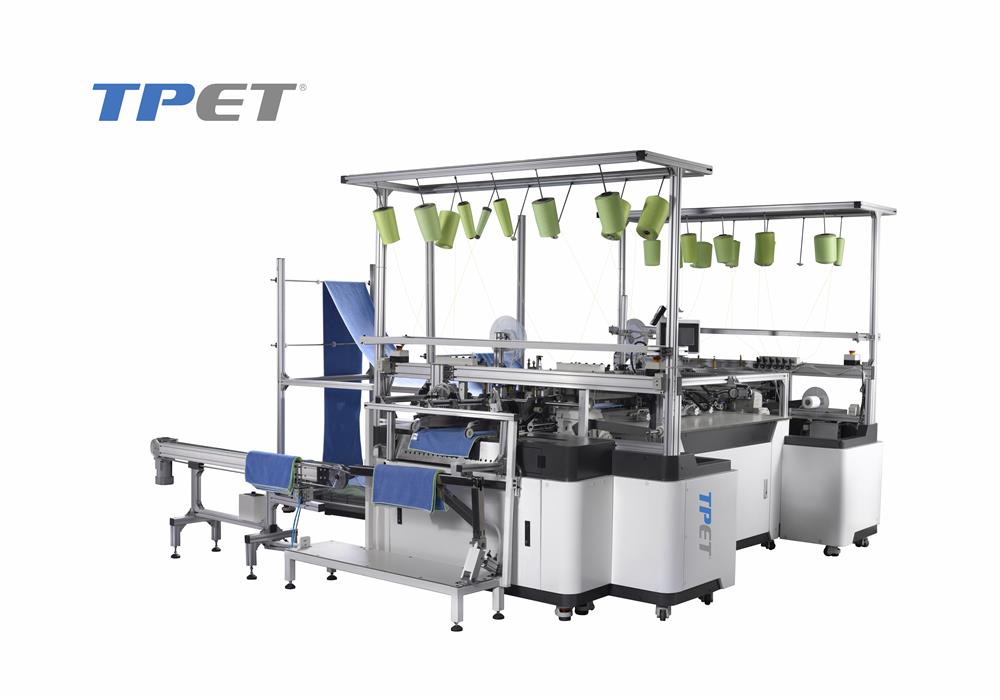 TPET will be launching solutions that greatly improve manufacturing efficiency at ITMA 2019.

"The 'Made in China 2025' strategy has set off a new round of development upsurge in the manufacturing industry. For the sewing industry in the process of development and change, these opportunities were not available. However, challenges can also give rise to opportunities. Therefore, every enterprise needs to think about how to advance and develop in this space," Brent He, TPET's Overseas Business Manager, says.
With its extensive capabilities, TPET's sewing innovation not only yields greater capacities and product turnover speeds, it in turn reduces labour dependence and intensity, as well as eliminates dust during production – via a dedicated fibre dust collection system – and waste material.
The advances in textile technology, while significant first and foremost for the greater speeds and capacities they yield, are increasingly incentivising brands and manufacturers to adopt automated solutions due to the mitigation of waste from production. Progress made with regards to data management and Cloud connectivity has enabled customers to more effectively keep tabs on resource utilisation and subsequently reduce waste.
"IoT solutions use original and real-time machine data whereas other solutions depend on manual entries that could be manipulated by the operator," German innovator Duerkopp Adler's Head of Marketing Services, Marina Linning told us of its latest solutions.
"We are able to monitor the production in real time and provide ready-to-use data to optimise the processes in the sewing room. We're going to present leading IoT solutions together with most modern sewing and textile welding machine technologies at ITMA," Linning continued.
A raft of tech specialists will follow suit, as sewing technologies will take centre stage at this summer's ITMA event. Pfaff and Juki, to name but two, will showcase their respective sewing solutions; the functionalities of which far supersede what the industry was once accustomed to. Now, speed is only one element in the equation; innovators must now offer efficient and connected technologies that work cohesively with technologies in other areas of production.
Chris Remington is the Editor of T.EVO Magazine, an MCL News & Media publication.
Share this article