Innovator Xchange – exploring the industry's big issues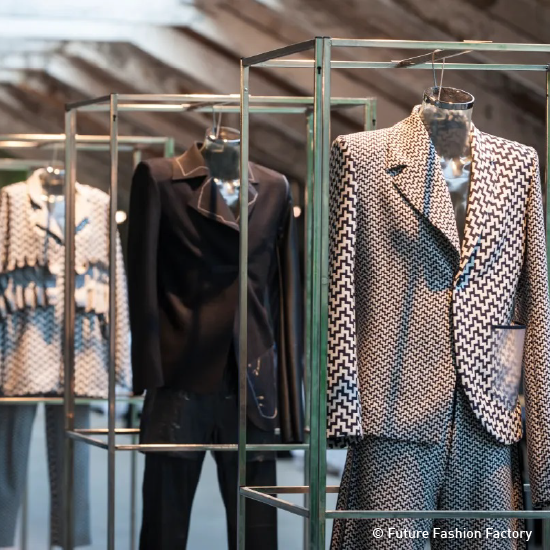 Change is happening now, and it's happening fast.
This will be a key takeaway from the five-day Innovator Xchange that is taking place at ITMA 2023 from 9 to 13 June, with a focus on the four key ITMA themes of Advanced Materials, Automation and the Digital Future, Innovative Technologies and Sustainability and Circularity.
Finance
An unmissable session taking place on 9 June (afternoon) will explore all aspects of the financing required to enable the sustainable transformation of the textile industry.
An impressive speaker line-up includes key representatives from the European Investment Bank, Good Fashion Fund, the Apparel Impact Institute (AII), the European Commission's DG GROW and Euratex.
"The way the textile industry is organised is changing rapidly and the European Union's Strategy for Sustainable and Circular Textiles, published in March 2022, is not just a vision, but will be translated into legislation introducing new rules, restrictions, regulations and standards," says Euratex Director Dirk Vantyghem. "This ambitious programme needs serious financial support from stakeholders around the world to make it work."
Euratex represents around 143,000 separate companies within Europe, employing 1.3 million people with an annual turnover of €147 billion and exports from the EU worth €58 billion. It is highly active in advocating for the industry with legislators in Brussels.
Functionality
Parikshit Goswami, Professor of Technical Textiles at the University of Huddersfield, will be the keynote speaker at the Advanced Materials session on 10 June and provide details of a range of collaborative UK projects that are currently underway, including the ambitious multi-disciplinary Future Fashion Factory.
"I will be critically discussing how sustainability should be approached from a material perspective and how important it is to take a holistic approach to materials research," he says. "The importance of supply-chain-wide collaborations will be emphasised in product development, using flexible materials and the application of chemistry for functionalising textiles."
Reshoring
As keynote speaker at the Automation and Digital Future session on 11 June, Kevin McCoy, vice-president of New Balance Athletics, will outline what he sees as something of a revolution in the US sports footwear manufacturing industry, largely as a result of automation and reshoring.
"Trends that are being seen in footwear right now are fuelled by sustainable raw materials, textiles that are fully designed for performance and new combinations of functional yarns within textiles," he says. "We are also seeing a rise in adaptive materials and from the viewpoint of sustainability, new approaches are being made to regenerative materials that have historically been complicated to breakdown such as rubber, EVA foam and TPU."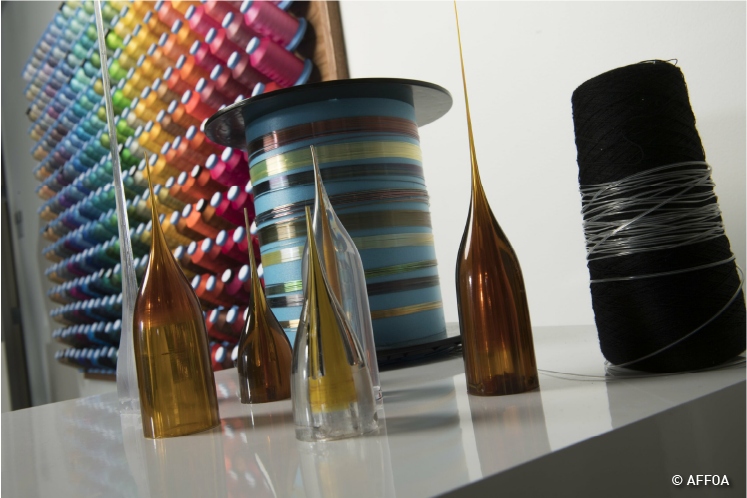 Smart Textiles
Dr Jesse S. Jur, Director of Ecosystem Technology at Advanced Functional Fabrics of America (AFFOA) will head up the Innovative Technologies session on 12 June. Within the Manufacturing USA Innovation Institute, Dr Jur leads efforts to discover and foster advanced textile technologies for the defence market, in critical areas related to mission-driven warfighter needs.
"The area of smart textiles is primed for adding value to existing products as well as the development of new products in a broad range of commercial applications," he explains.  "In very general terms, smart textiles can be defined as those that enable a function that allows the person or user to be more efficient. It is important to note that smart textiles do not need to be active or electronic to be smart – they can also provide passive solutions. Thermal barrier materials are a good example of this, providing the user with more efficient movement and time-use in extreme temperatures."
Passive solutions, however, will only provide so much benefit, he adds. "Active or electronic solutions, such as thermal heating, extend the functional capability of smart textiles."
NextGen Materials
Sustainability and Circularity will be the theme of the final day of the Innovator Xchange. Keynote speaker Germán García Ibáñez, Head of Sustainable Raw Materials and Circularity for Inditex, will detail the findings from his daily work in engaging with brands and suppliers to implement sustainable practices and scale up innovations.
Share this article