Swiss textile manufacturing – 30 years of sustainable progress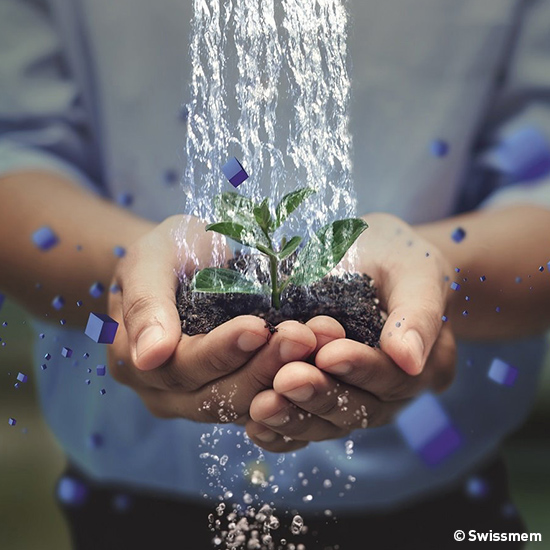 Textile manufacturing in Switzerland has for many years now taken place with a strict emphasis on environmental responsibility – everything a manufacturing plant does is strictly regulated, including the land, water and air that is used. In many cases, these companies have had to meet standards even higher than in surrounding European countries.
As a result, the Swiss textile manufacturing companies were very early responders to the need for sustainable production and through close cooperation with them, many lessons have been learned by members of the Swiss Textile Machinery Association in technology requirements.
Finishing machinery leader Benninger and process optimisation specialist Sedo, for example, are supporting members of bluesign, which is now a highly-successful independent environmental certification company.
Bluesign was formed following the successful conclusion of a project embarked on in 1997 – 25 years ago – when Swiss textile manufacturer Schoeller Textil embarked on a project to more closely control impurities in its manufacturing processes from the outset and to ensure there was nothing in the final textiles could cause a problem.
RSLs
In other words, bluesign, Schoeller and its partners created the first restricted substance lists (RSLs) – something every brand relies on today.
In order to make this successful concept accessible to as many textile companies as possible globally, bluesign was then formed in 2000 with the goal of motivating suppliers, manufacturers and top brands to reduce the overall footprint of textiles, with a particular focus on the chemicals used.
Schoeller Textil became the first textile company in the world to receive bluesign certification in 2001 and was instrumental in establishing this highly-successful system. It excludes all environmentally harmful substances from the manufacturing process, sets guidelines and monitors their observance for environmentally friendly and reliable production.
Years before the REACH regulation went into force in 2006, bluesign laid the groundwork for its comprehensive chemical management with the most comprehensive RSL, which today includes over 900 chemical substances and approximately 600 substance bans.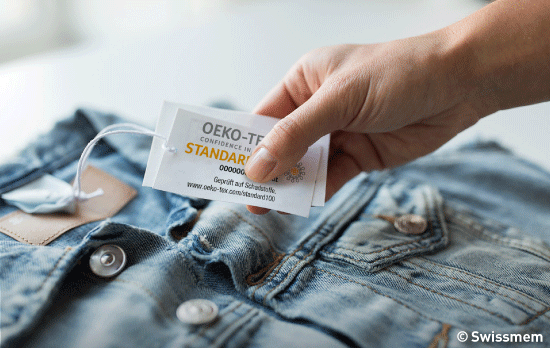 Oeko-Tex
Even earlier than bluesign, the Zurich-headquartered Oeko-Tex Association was founded in 1992 to introduce one of the first standards for more responsible textiles – Standard 100. The Oeko-Tex Standard 100 label informs consumers that textile products have undergone laboratory testing for a wide range of harmful substances, and that the content of those substances remains below the limit values established by the association. The requirements for obtaining the certificate are updated at least once a year based on the latest scientific information.
The association has expanded over the last 30 years to provide a portfolio of certifications relating to various areas of the textile and clothing supply chain, and today over 21,000 manufacturers, brands and retailers in more than 100 countries work with Oeko-Tex to ensure their products are tested for potentially harmful substances. At the same time, millions of consumers around the world rely on Oeko-Tex labels to guide purchasing decisions.
Oeko-Tex offers standardised solutions that enable companies to optimise their manufacturing processes and help bring high-quality, sustainable products to market. The international, independent Swiss testing and certification organisation Testex, also headquartered in Zurich, is the official representative of the Oeko-Tex Association, with over 30 offices around the world.
Common goals
The progress of initiatives such as Oeko-Tex and bluesign has had a very positive influence on many members of the Swiss Textile Machinery Association over the past 30 years. They share the common goals of enabling the safest and most resource efficient and sustainable textiles to be produced anywhere in the world.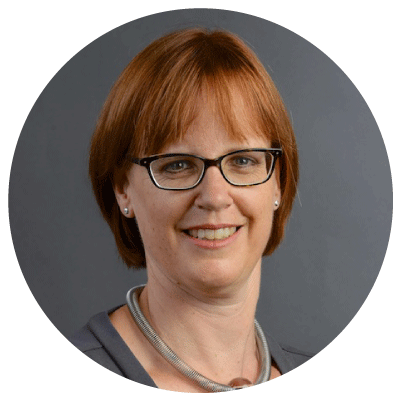 Cornelia Buchwalder, Secretary General, Swissmem
About Swiss Textile Machinery Association (Swissmem)
The Swiss Textile Machinery Association, founded in 1940 is the representative body for Switzerland's producers of textile equipment, systems and services. Currently 45 companies are affiliated, including manufacturers of machines and components, and service providers for the textile industry. The companies offer solutions covering the entire textile value chain, from spinning to weaving, knitting, finishing, embroidery and quality control.
Share this article