Doing much more digitally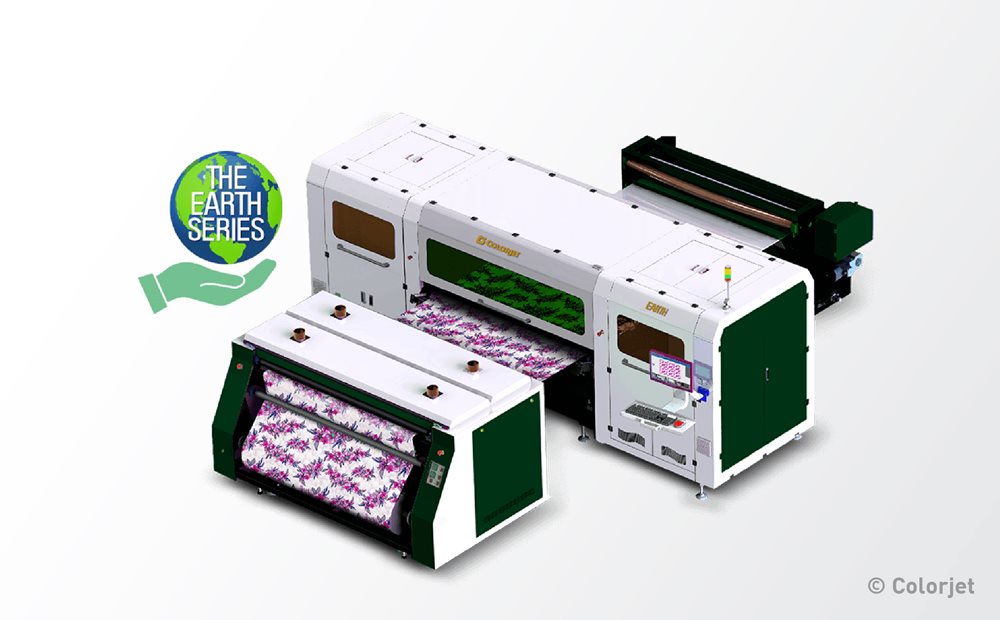 Mass customisation, direct-to-consumer sales models, drastically reduced delivery times, sustainable production and the strong influence of social media on buying decisions are all contributing to the continued rise of digital printing.
Now leading the field in advanced digital printing technology is India's Colorjet – a company fully committed to the vision of prime minister Narendra Modi's current 'Make in India, Make for the World' initiative.
Colorjet's latest Earth Series machines are based on proprietary water-based pigment inks with an integrated binder. This enables polymerisation to take place directly after printing, to guarantee excellent colour fastness and quality while reducing the pre- and post-process steps that would otherwise be necessary.
"These new pigment inks considerably speed up operations to allow the production of some 2,500 linear metres per day while vastly reducing water consumption," explained the company's general manager Smarth Bansal.
Pigment printing, he added, is particularly well suited for blended fabrics since the ink adheres on top of the material. This makes it especially applicable in the huge polycotton market that continues to grow in fields like sportswear and casual clothing.
Ceramics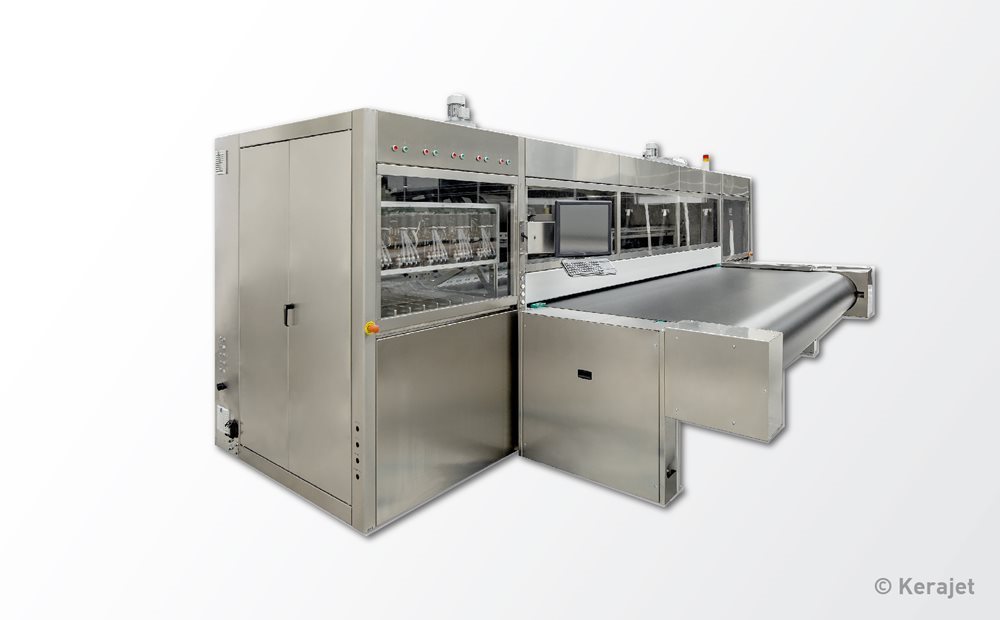 Spain's KERAjet is another leader in digital textile printing technology which first established itself in machinery for digital ceramics decoration.
Now with 20 years of experience and more than 3,800 machines working in more than 44 countries around the world, KERAjet is completely self-contained, designing and developing all of its own mechanical, electronic and electrical components.
Dyeing and finishing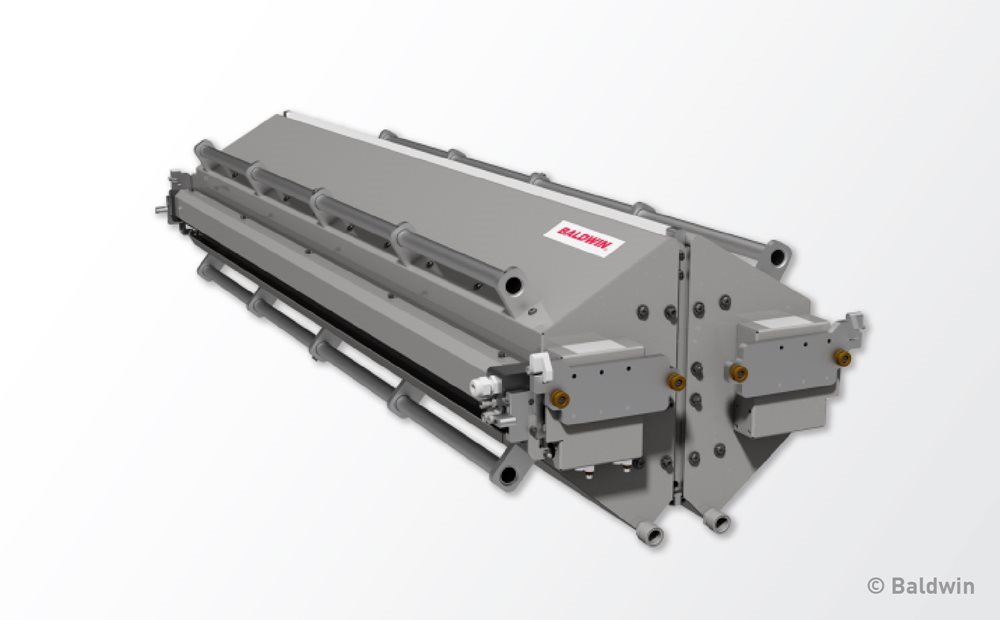 Digital technology is now extending to the dyeing and finishing fields leading to substantial savings in production.
Baldwin's TexCoat G4, for example, is a non-contact spray technology for textile finishing and remoistening that not only reduces water, chemicals and energy consumption, but also provides the flexibility to adapt to a customer's requirements in terms of single and double-sided finishing applications. TexCoat G4 can reduce water consumption by as much as 50% compared to traditional padding application processes.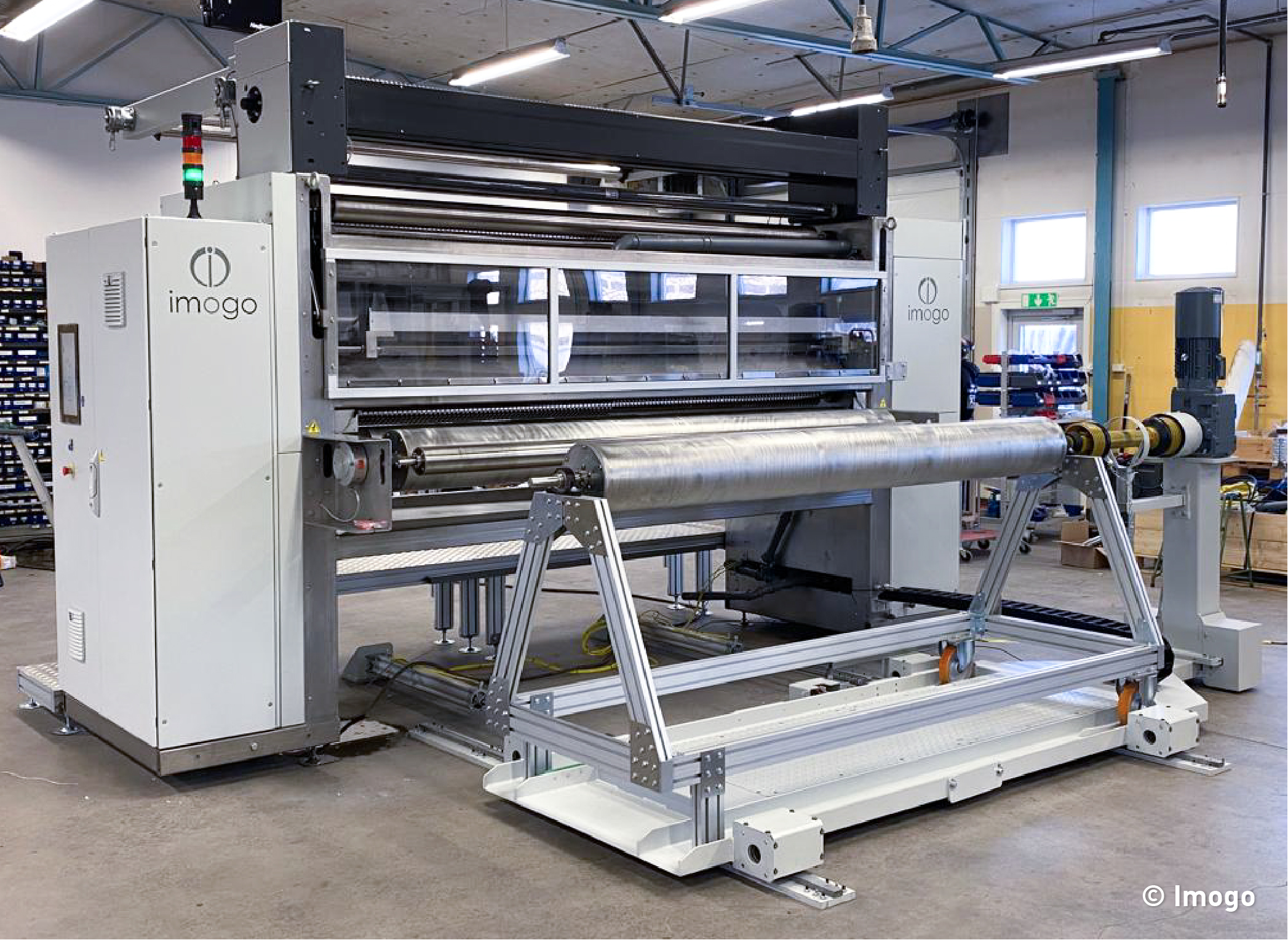 Similar impressive savings can also now be made in textile dyeing with Imogo's Dye-Max spray dyeing technology.
It can slash the use of fresh water, wastewater, energy and chemicals by as much as 90% compared to conventional jet dyeing systems as a result of an extremely low liquor ratio of 0.6-0.8 litres per kilo of fabric. At the same time, considerably fewer auxiliary chemicals are required to start with.
Fast changeovers with virtually no waste, together with high production speeds, enable a high productivity and unmatched flexibility.
Click here to view more exhibitors and products on ITMAconnect.