Artificial intelligence operative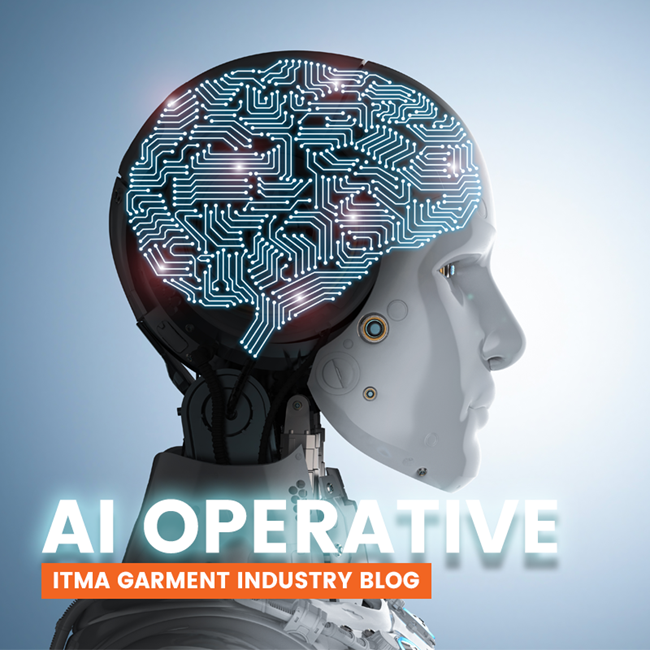 Juki's JaNeT software control system for greater workflow efficiency
While Japanese sewing machinery manufacturer Juki will exhibit a raft of its high-speed garment assembly technologies at next year's highly-anticipated ITMA event, it is the company's new sophisticated JaNeT software control system that has the most potential to transcend manufacturing limitations.
The new JaNeT system from Juki is, in essence, an artificial intelligence operative. The computational software has been developed to interlink Juki's digital technologies – each of which are currently confined to an individual production process. The thinking behind this is that, instead of employing 20+ machines to produce a garment in its entirety, the company can now condense this workflow into fewer (around 7 to 10) highly connected and more versatile machines that complete production both more efficiently and cost effectively.
"This system will be one of the main products that we'll be exhibiting at ITMA," Juki's marketing manager Eoghan Murray tells us. "It is a system that shows you what production looks like for the day, it can tell you when something looks problematic and from this, it offers a solution. For example, it will tell you that if you move an operator you will meet your demands faster, or if that operator isn't performing effectively enough, you should move them."
Juki's digital machines can be connected via the JaNeT system to offer a complete production cycle. | Photo credit: Juki
Workflow control systems are proving popular within the textile supply chain. Inspectorio, a start-up quality control and supplier compliance platform, announced only this month that it has raised US$10 million through a Series A funding round that will allow the company to push on and implement its garment tracking technology.
Scouted and selected for the Target + Techstars Retail Accelerator – a mentoring scheme designed to fast-track innovation – the company will soon introduce its technology within US retailer Target's supplier facilities in a bid to increase efficiency.
Integrated intelligence
For Juki, the impetus behind the introduction of JaNeT is not only that of boosting production capacity, but it will allow the company to organise and monitor the entire workflow.
"There's three layers of information in the system," Eoghan explains. "The first monitors the stop/start time of production. The second focuses in more detail on the production processes – sewing, trimming and so on. The third, most complex layer will not only be able to register figures, such as the speed of production, but it will actively forecast and capture any machine errors."
What's more, Juki's JaNeT system is not limited to the company's technologies. Instead, the software's ability to operate is based on the machines it connects with. As such, dated technologies can utilise the most basic level of Juki's system, while more sophisticated digital technologies can reap the rewards of its most advanced capabilities.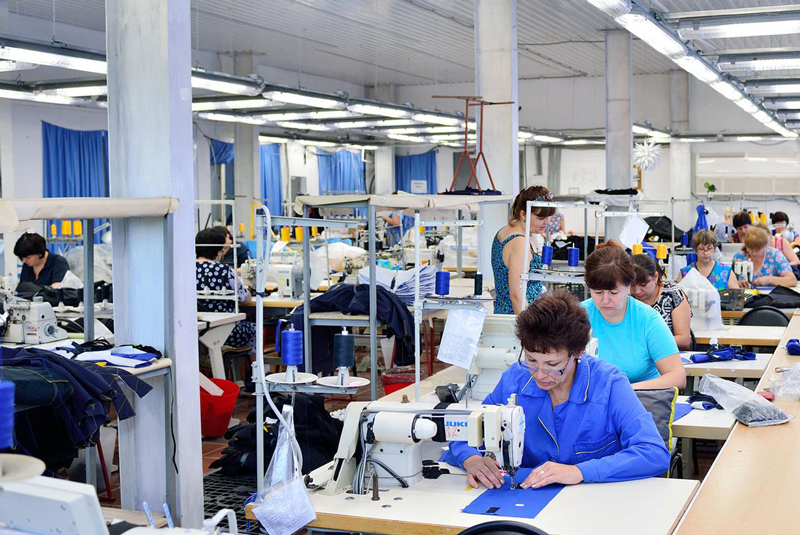 Automation even more beneficial when the implications of higher wages and fewer workers across industry are considered.
Scalable solution
Automated technologies continue to push the textile industry's limits to no end. According to Dave Gardner, managing director of SPESA, an industry association for the apparel and sewn goods sectors, US workers alone are now: "three times more productive than they were in 1980, and twice as productive as they were in the year 2000 because of automation.
"Domestic apparel shipments are up by 6.7 per cent this year, and fashion industry sales are projected to grow by 3.5 to 4 per cent," he added.
Murray reaffirms this view. "The big plus for automatic machines is that it takes less people to operate them, they work much faster and they actually yield a better result. Of course you can have someone that does it very well, but a machine made specifically for just this function is going to do it better than it can be manually; 100 times better. The process is faster, more effective and cheaper," he noted.
Automation is also much more beneficial when you consider the implications of higher wages and fewer workers across industry. Murray says: "the company's control system could find its most effective use in countries such as the UK, Germany and Sweden, rather than more densely populated regions, including Bangladesh, China and India.
"The more we look into the data, the more we see that this system could be used across any leading factory even where wages are high. In these places, operators are harder to find and more expensive to hire, so to get the most out of these systems you could maximise everyone's time and ensure that production is as efficient as possible," he said.
"Digital sewing machines are the next big market," Murray predicts. "It is expanding and half of our machines are going into software to be able to provide a full solution for any factory. These won't be traditional sewing machines that we started off with, but a one-stop-shop for any manufacturer."
Juki will exhibit an array of its industry leading garment assembly technologies along with the brand new JaNeT system at ITMA 2019. It will be joined by many exhibitors offering a gamut of innovative garment making solutions.
Chris Remington is the Editor of T.EVO Magazine, an MCL News & Media publication.
Share this article